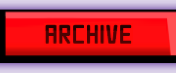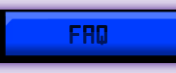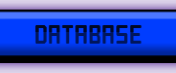 Vegabond is a multimedia sci-fi webcomic that takes place in a heavily stylized, alternate version of our own solar system.


Don't you see the nametag? I'm Dupe, the custodian of this webzone and the guy responsible for bringing the universe of Vegabond to YOU!!

Q: Don't you mean "Vagabond"?

It's a pun, Vega=Star Vagabond=Homeless. So it's all about space travellers who don't have a home planet.

Q: Ok, so how does it work?

Vegabond is a "Quest" style webcomic, meaning that it updates panel by panel. Eventually the story will progress with the aid of user comments but as of now we have yet to make first contact.

Q: How often does it update?

Updates are posted ALMOST every even numbered day.

Q: Why aren't there comments yet?

Much like how we don't see dialogue in the comic until we gain access to a translator, comments won't be present until we find a method of contacting the characters. It might take a little while.

Q: How pre-planned is the plot?

I like quest comics but they often lack structure and have unsatisfying conclusions IMHO. Vegabond's story has several moments that are predetermined, but with branching paths and many audience driven sections in between.

Q: I'm having trouble viewing a new page.

An issue I haven't ironed out is that sometimes browsers (mostly Google Chrome) have trouble keeping my site up to date. To solve this just clear your cache or view the site in a private/incognito window.

Q: Are all these really "frequently asked"?

No, but if someday someone asks a question I can look cool by directing them to my official FAQ page. I also had space to fill on that little row of buttons at the top of the screen.


Q: Who are the Vegabonds?

A conflict between two opposite factions has consumed and divided the entire universe. Anyone unaligned with these factions is stuck in space without a home planet. These wayward weirdos are the Vegabonds.

Q: What are the two factions?

The two dominant factions are the Inverse and the Obverse. The Inverse are mechanical utilitarians obsessed with efficiency and technology. The Obverse are religious naturalists devoted to biological engineering.

Q: What is the goal of the Vegabonds?

The Vegabonds are equalizers trying to perpetuate the stalemate between the two factions. If one faction ever overpowered the other, the entire universe would be assimilated, Vegabonds included.

Q: Where can I learn more?

As the story progresses and we meet new characters and explore new environments, a database will be kept documenting all these things. You can keep track of it all by clicking the database button at the top of the screen.

Q: I just checked and nothing is there.

The story just started, there's not much to document. Expect to see more additions to the database after we've discovered more locations.